I had been musing the idea of drawing again some comic strips. So I set up The Webangelist, and as a by-product here's a new theme for Ghost.
Komik is a webcomic theme for the Ghost blogging platform. It is minimalistic, and features strip/pages navigation (including first and last). It also works in mobile devices.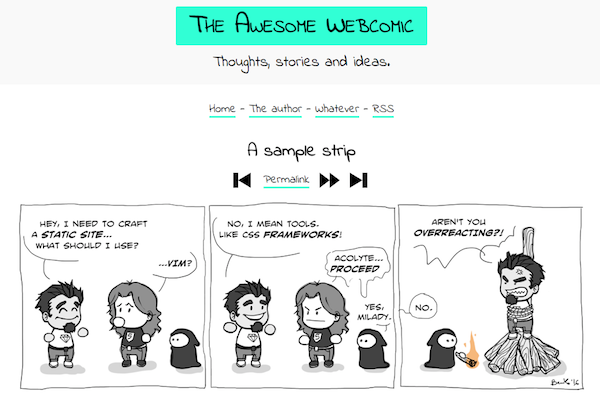 I'm dying for Ghost to add new features, so I could create things like a button for "random comic" or an archive… Hey, a girl can dream.